What is screen printing and why do it?
Screen printing is a widely accepted printing technique that has a long history of use. Screen printing is a way to transfer a design onto certain apparel such as t-shirts, sweatshirts, jackets that are of different fabrics (cotton, polyester). At The Stitch Palette all of our screen printing is completed in-house from start to finish by our team of professional staff.
How does the screen printing process work?
The first thing we do is create a proof and email it to you for approval. Once we receive your approval, we then begin the screen printing process. At The Stitch Palette our team of professional, highly-skilled screen printers do all the work in-house. We never outsource our screen printing like some other companies.
White Wolf Lodge Sweatshirt
Please see the steps below for an overview of how our screen printing process works:
Step 1: The approved design is created and put on a screen by one of our screen printers. Step 2: We then begin spreading a thick emulsion over the entire screen. This is a crucial step in the screen printing process. Step 3: A UV shielding ink is applied by one of our machines. This process has to happen quickly before the emulsion has time to dry. Step 4: We then give the emulsion some time to dry. Step 5: We then use a machine to apply ink onto the entire screen. Step 6: We finish screen printing your order and contact you for shipping or delivery of your order.
One of our professional staff performing the screen printing process: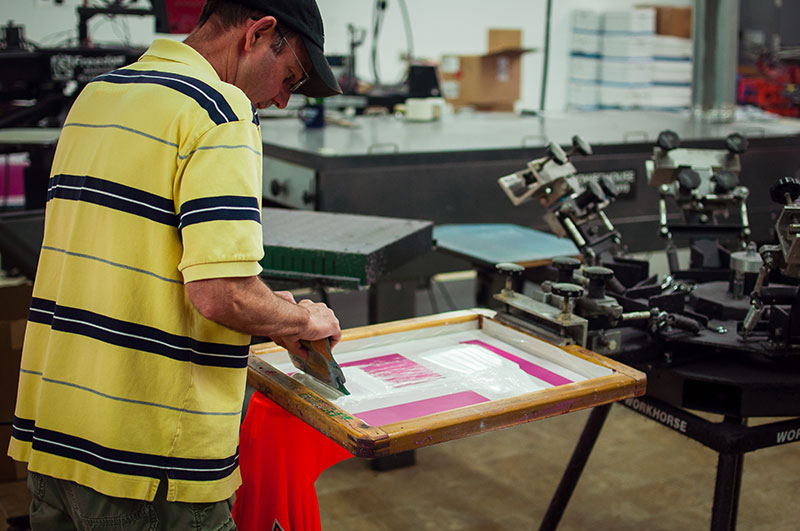 What are the advantages of screen printing?
There are many advantages to screen printing over other forms when you are planning to get your design onto fabric materials such as hats, coats, shirts, etc: 1. Screen printing offers a higher-quality finish than other methods. 2. Screen printing offers a more durable final product. 3. Screen printing is great for large scale production of products. 4. Screen printing can be used on a large variety of products such as hats, coats, shirts, sweaters, etc. 5. Screen printing keeps the final costs lower than other methods.
The Stitch Palette, Inc. of Burlington, NC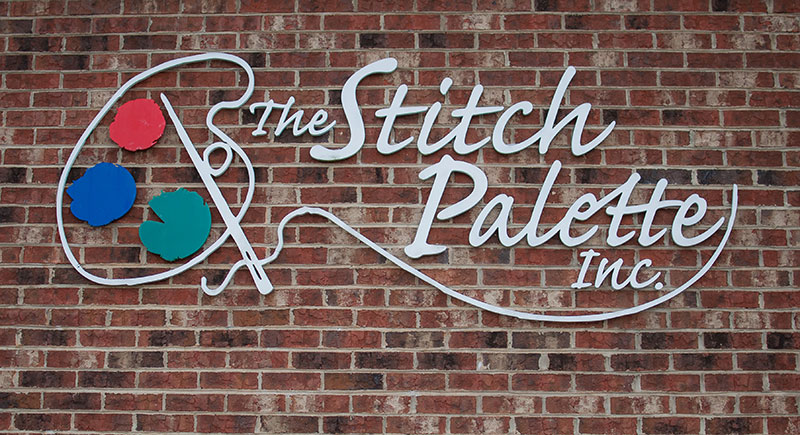 Screen printing in Burlington, NC
The Stitch Palette is your local place for all of your screen printing needs. We complete all of your screen printing projects in-house so you can rest assured you will be getting a high-quality product by our team of experts. Contact The Stitch Palette today by filling out our FREE QUOTE form or by calling us at (336) 570-3210.